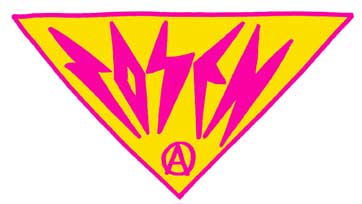 Nacido en Buenos Aires en 1978, su primer contacto con la cultura de calle fue el skate y después el graffiti.Influenciado por el movimiento Punk/Do it yourself,
su base es autodidacta aunque más tarde cursara estudios de arte.
Técnico superior de Artes Plásticas y Diseño.
Zosen's shamanic enthusiasm delves into ritual, folklore, and symbolism to develop his own iconography and art practice that critiques the current social and political climate. His work builds a playful narrative with abstract characters and symbols that dance across cityscapes boldly breaking rules and expanding the dialogue with the city.

Colección Amonstro Chocante
Sao Paulo-Barcelona
Seleccion T-shirts
Web projects:
Public art,performance,video
http://www.animalbandido.com/tofulines/

You can follow my new paintings and projects here:
http://www.facebook.com/pages/Zosen/215364815267639?ref=hl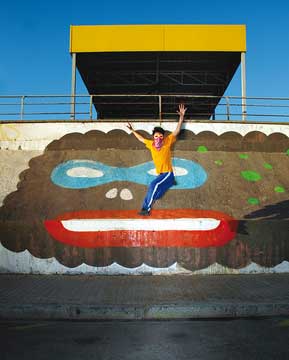 ©2013 Zosen